2022 Plenary speakers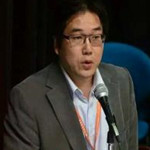 Assoc. Prof. Eric C.K. Cheng, The Education University of Hong Kong, China
Speech Title: TBA
Biography: Dr. Eric Cheng is a specialist in educational management, knowledge management and Lesson Study. He is currently associate professor of the Department of Curriculum and Instruction of the Education University of Hong Kong. He is now serving as a school manager of Pentecostal Yu Leung Fat Primary School, C.C.C. Tam Lee Lai Fun Memorial Secondary School and E.L.C.H.K. Lutheran Secondary School. He is an Associate Editor of the International Journal of Educational Administration and Policy Studies (IJEAPS), a visiting scholar of Nagoya University, Aichi University of Education and Budapest Metropolitan University, an external examiner of The Open University of Hong Kong on the Master of Education programme and doctoral thesis examiner of Nottingham University on Doctor of Education program.
Eric earned his Doctor of Education in education management from the University of Leicester. His publication covers the areas of school management, Learning Study and knowledge management. He is the author of an academic book entitled Knowledge Management for School Education published in 2015 by Springer.
Eric has been successful in launching more than 10 research and development projects with external and competitive funds in the capacity of Principal Investigator (PI). He is a PI of a Research Grants Council GRF funded project. He was a PI of University Grants Committee funded Communities of Practices project, Quality Education Fund project, and Standing Committee on Language Education and Research project.
He received the Knowledge Transfer Project Award from HKIEd in 2014-15, Scholarship of Teaching Award in 2013-14 and Knowledge Transfer publication Awards in 2012-13 form Faculty of Human Development of HKIEd.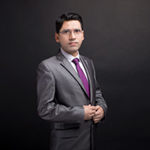 Assoc. Prof. A.Y.M. Atiquil Islam, East China Normal University, China
Speech Title: TBA
More info. will come soon...